Star Collector: Athens to Rome: Vino, Venice & Volcanoes
on Wind Surf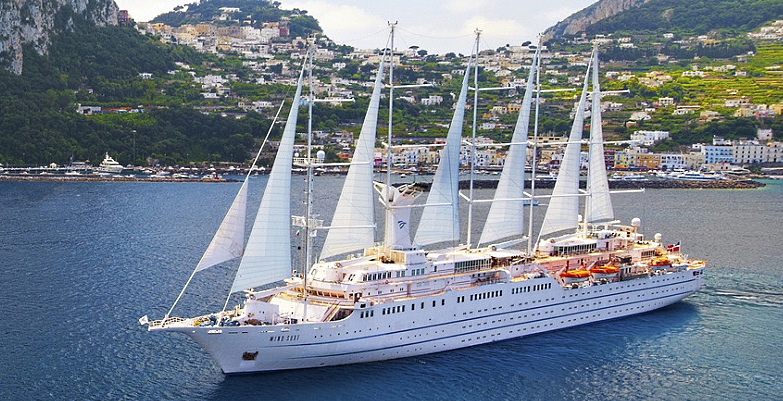 The allure of the Adriatic beckons to both new and seasoned travelers for its unspoiled shorelines and panoramic vistas. While the views from Santorini's turquoise-topped domes are among the most celebrated in the world, don't linger long or you'll miss sailing on a catamaran to the volcanic islands of Nea Kameni and Palea Kamini, or even hiking above the famous steaming, sulfurous volcanic vents. Graze on lightly toasted Monopoli bread topped with roasted peppers and tangy, tobacco-flavored sundried tomato paté, which pairs perfectly with Puglia's full-bodied Salice Salentino DOC red wines. Soar skyward as a cable car carries you to the sweeping vistas high above the red, terracotta-topped buildings of Dubrovnik, Croatia. Discover the beauty and cultural heritage interwoven with Zadar's 'white gold' Pag lace, then test your skills at lacemaking under the guidance of a skilled Croatian artisan. Walk along the Venetian-styled piazzas of Venice -- romantic settings for countless films -- or float along the narrow canals as you're serenaded by a gondolier. Sample Montenegro organic olive oils at a family-run estate in the rural countryside outside the village of Tici. Your cruise eventually winds around and up the Italian western coastline to Rome, the former center of ancient Western Civilization. Wander between the arches and broken walls of the Colosseum, or walk among the dead in the narrow corridors in the Catacombs of Rome. Before considering airline connections or adventures on other continents, toss a coin from your right hand over your left shoulder into the Trevi Fountain, so that you're guaranteed to revisit the charms of the Italian capital in your near future.

THE WORLD'S BEST SMALL SHIP CRUISE LINE
NO ONE ELSE GOES SO FAR TO GET TRAVELERS SO CLOSE …
You're closer to secluded coves, tiny villages, misty fjords. To ancient ruins, medieval alleyways, quaint marinas. To unspoiled beaches, unfamiliar cultures, undiscovered atolls. To enlivening your curiosity and awakening your sense of wonder. You're closer than ever to the kind of authentic and unforgettable experiences that you travel to find in the first
...